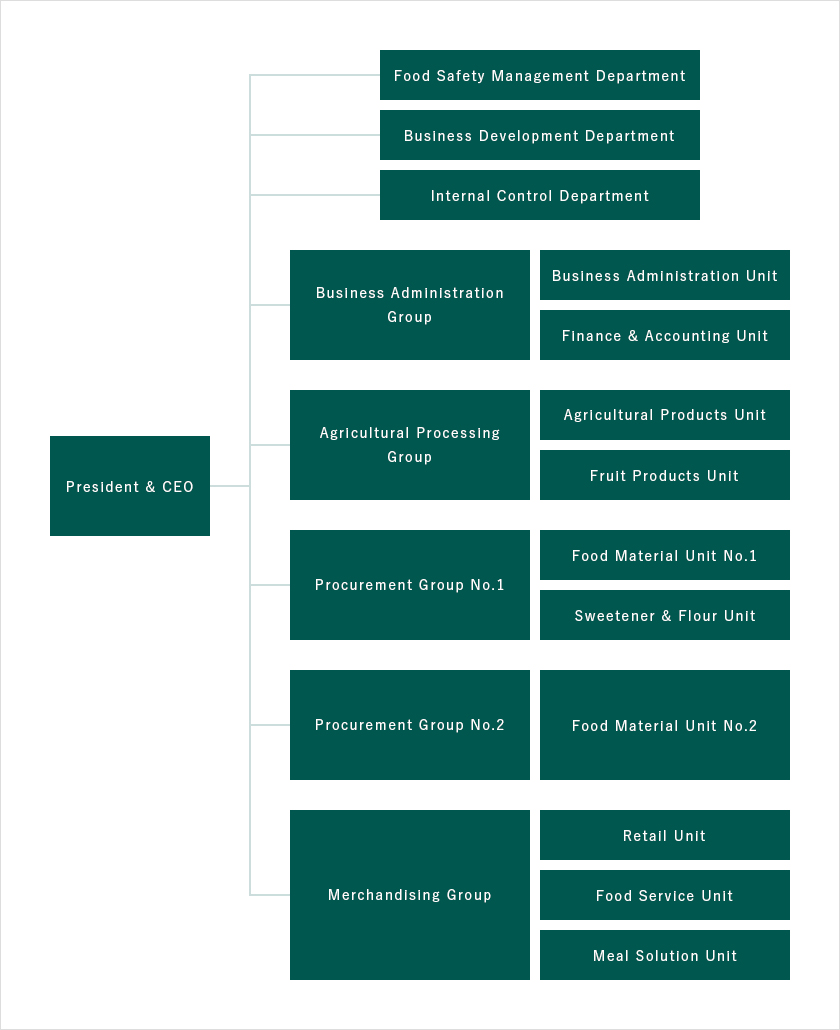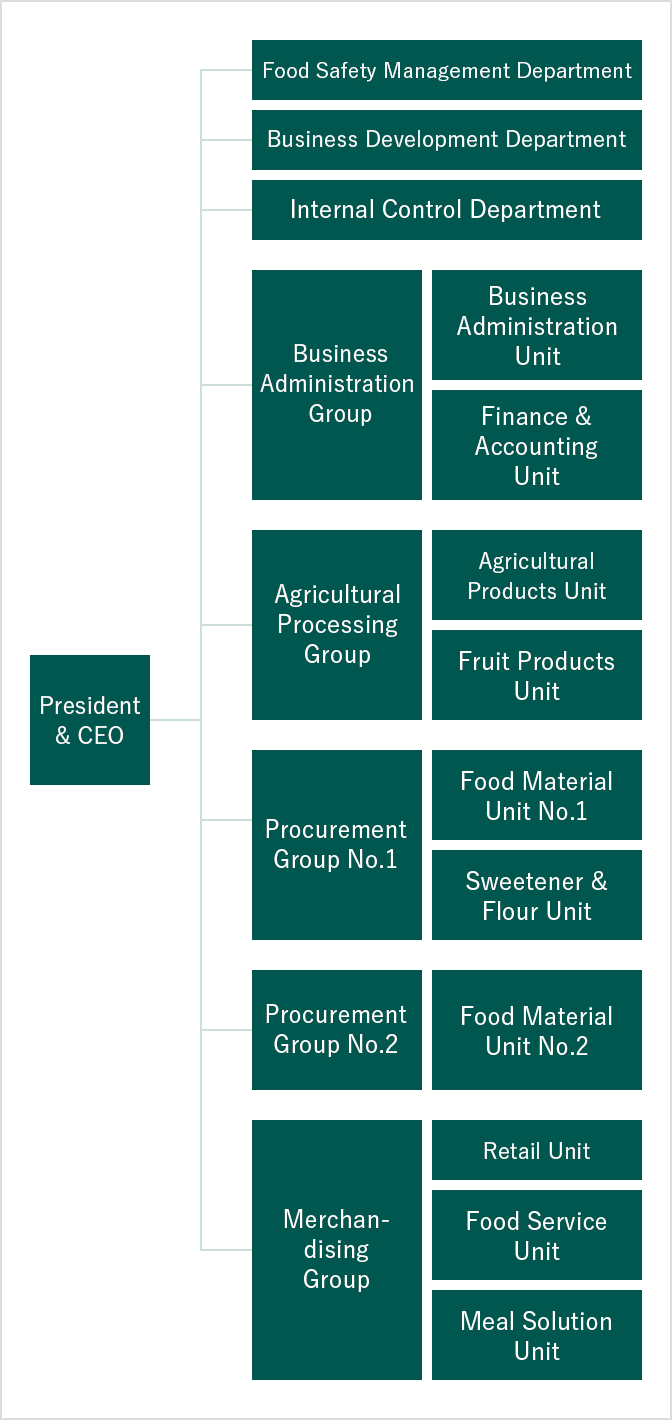 SC Foods Co., Ltd. implemented structural changes on April 1st, 2019, to improve quality of service and to better respond to our clients' needs.
Agricultural Products Processing Group is established around our core production platform at Juice Products New Zealand. The group manages operations for procuring and processing materials produced in affiliated overseas fruit and vegetable farms. This group will also handle cooking oil products and aim to collaborate with our manufacturing clients beyond vegetables and fruits.
We consolidated our import business of food materials into Procurement Group No.1 and No. 2. Products such as coffee beans, honey, sweeteners, flour, and ingredients for alcoholic beverages are managed by Group No.1, while meat products, seafood, rice and beans are procured by Group No. 2.
The Merchandising Group is newly formed to propose and provide meal products primarily to the retail and restaurant industries. The group will not only procure food materials and products for clients, but will also advise concepts and images of the final products envisioning the image of meals prepared on consumers' tables and menu items in restaurants. The Meal Solution Unit is equipped with meat processing facility at Kawasaki Shiohama Processing Center established last autumn. The new processing center will serve as a central kitchen to clients who potentially need to outsource their in-house meal processing function.
Merchandising Group's product lineup will start from meat products, seafood and rice, however, it will be expanded to other products from other groups, working closely with our clients to introduce new ideas.
We also consolidated the former Administration Group with the Corporate Planning Department into Business Administration Group to better manage the company's day-to-day business. We also launched Business Development Department to develop cutting edge food technologies and products. This department will closely collaborate with our clients to hit the market with the right products at the right timing.
We appreciate your continued business and support for SC Foods' new organizational structure.